BERRIEN COUNTY — Bill Damaske has been building houses for 50 years and says he's never before seen this kind of demand for new homes.
In normal years, he typically gets three to four phone calls a year to build a new home. Lately, it's been two to three of these requests a month.
Unfortunately, he's had to turn away many of the calls because builders are so backed up on projects, and because the rising cost of lumber has prevented builders from adding to an already shrinking housing market.
"Berrien County has been active. But I have to turn them down because of a lack of labor to build them," said Damaske, owner of Bill Damaske Builders LLC. "All the other builders are busy, too. People are desperate to find somebody. If there were more builders out there, they might be able to manage the new home requests better."
The build up of requests can be traced back to this time last year.
When the COVID-19 pandemic spread across the nation, nearly every industry came to a screeching halt.
Builders, like Damaske, were left sitting on their hands while all their money was tied up in projects that couldn't be worked on. The time off pushed many home builders into playing catch-up.
"The shutdown last year hurt them. Everything has been delayed," said Carol Weller, executive office of Home Builders Association of Southwestern Michigan. "Builders are seeing higher costs in materials. Some members are saying there will be another year or two before they can start another project."
Weller said a lack of workforce also has led to the difficulty in getting more homes built.
"So many people left the industry and retired," she said. "The new people are just not interested in building. The younger population is geared toward college rather than the trades."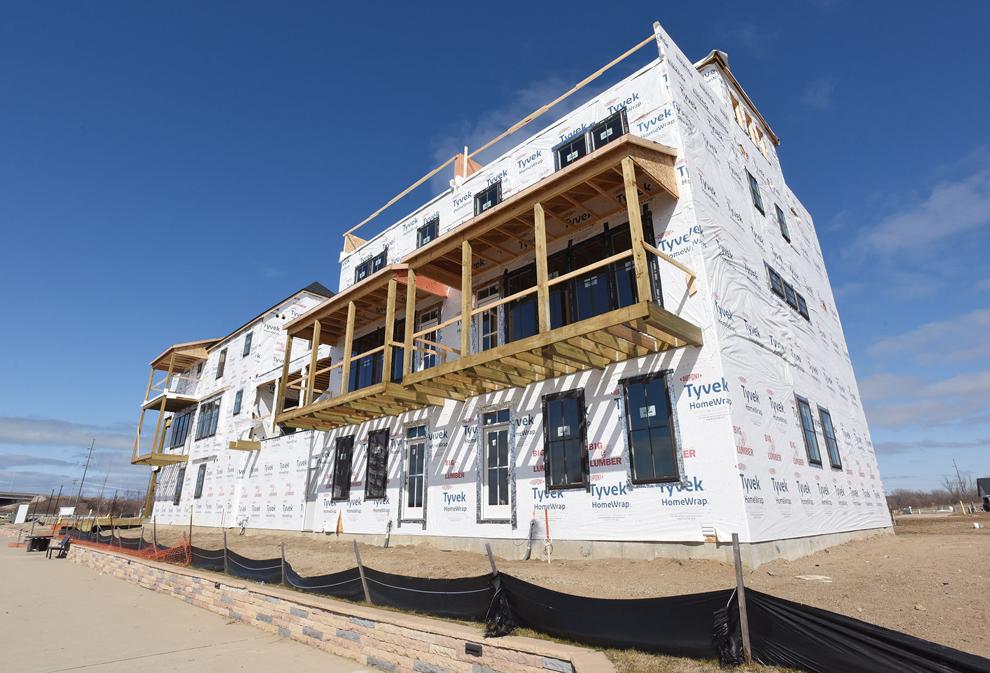 Behind the demand
New homes are in demand across Berrien, Cass and Van Buren counties, while at the same time existing houses are being purchased at historic rates.
With low interest rates, more people are moving to the area and buying up property that was previously an afterthought.
"There has been a definite increase in demand. Rates are low, and inventory is low, which has that combined effect," said Jeremy Chittick, owner of Community Home Builders. "Most buyers view the ability to borrow money at these rates as almost free money. In addition, the work-from-home trend has created a market for more accommodating floor plans that are not as available in the used home market."
Damaske said a lot of these new home requests are coming out of Chicago.
"I've been getting a new home request from a Chicagoan every two months. They're finding that the commute into Chicago has gotten better now," Damaske said. "It takes about 45 minutes to go from I-94 along St. Joe to Chesterton. Chicago buyers also understand the property taxes are more affordable in Berrien County."
Sizing up costs
Chittick said home builders have faced growth opportunities – and many challenges – due to the substantial strain on the supply chain.
When contractors are able to get their hands on lumber, the price is extremely high.
"We have seen the members of our team really step up to the plate to navigate these challenges," Chittick said.
The problems run up and down the supply chain.
"Builders are complaining because for the material needed to make a cabinet, it used to take four to six weeks to get everything," Weller said. "Now it's three to six months."
A perfect storm of difficulty hit builders last year when the pandemic caused many to pause.
Damaske described last March and April as devastating to the industry.
"If you have a home under construction, the builder has all of their money on the house until the owner pays them back," he said. "If you have several homes under construction and everything comes to a stop, you still have companies who supply materials that want to get paid. Plus, the bank you have a loan with won't relent on interest."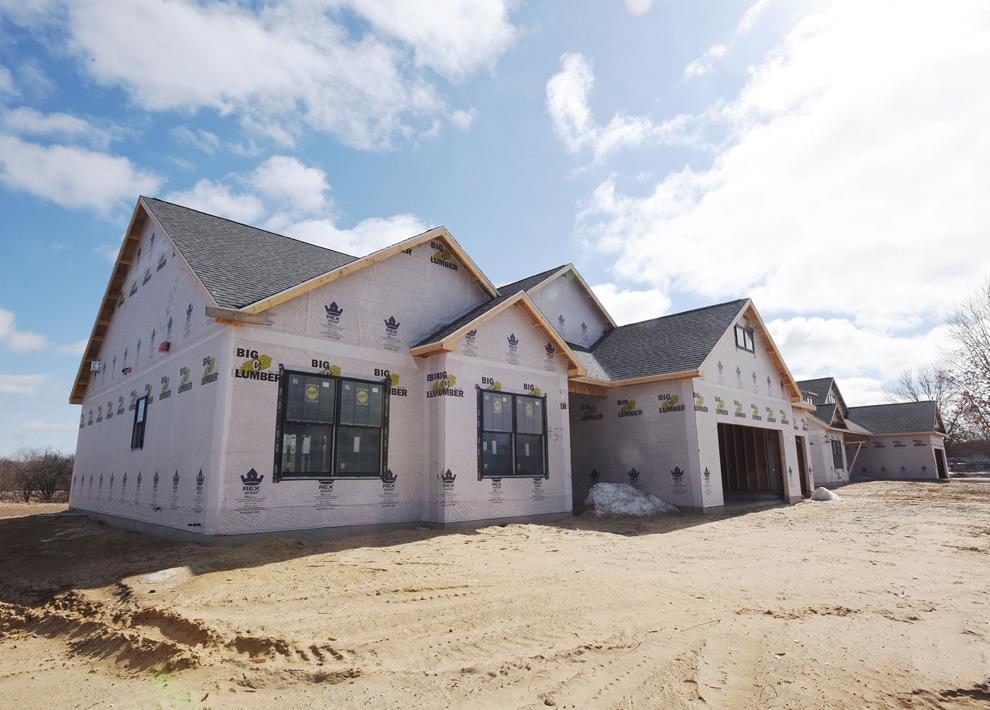 The hot spots
It varies among builders, but many have seen a rise in interest for specific municipalities, in terms of new homes.
For the most part new home construction in Berrien County has been centered around Benton Harbor, New Buffalo, St. Joseph and Stevensville. Chittick said this is because of their proximity to school districts.
Weller often gets calls from people looking for contractors and builders. She said the majority of these calls are focused on the Stevensville and St. Joseph area. However, she said St. Joseph is extremely landlocked, meaning buyers then look elsewhere for empty plots of land.
"Royalton Township seems to be a big hotspot at the moment," she said. "It's not within the city limits, but close enough to get to everything."
Damaske said Stevensville, Royalton Township, property near the Golf Course at Harbor Shores and everything between Lakeside and New Buffalo, have been havens for new home building.
The recent demand for new homes saw a resurgence around 2019, Damaske said. But he's not convinced this is a long-term trend, and expects it may last about two years or so.
"I don't have much faith in the economy going forward. As soon as interest rates go back up, it's going to go to a grinding halt. We'll be building by need only," Damaske said. "The future is not really strong in the building industry. It's already a feast or famine business. Unless there are some major changes, I don't see it going on much further."